Book about history Bisshopsmill Etten-Leur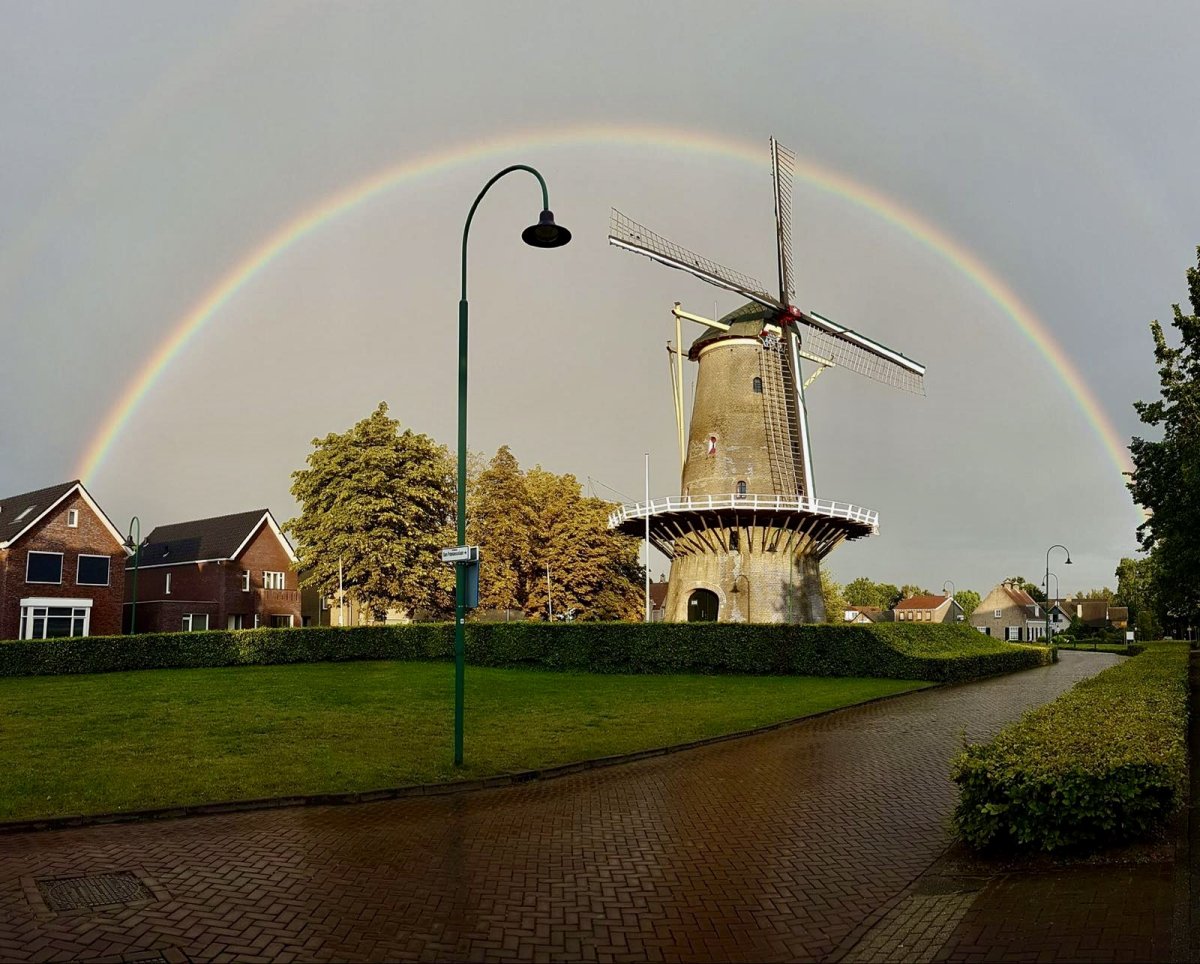 After years of hard work, assisted by various people who have committed themselves, the book about the history of the Bishop's Mill was presented on 1 April 2020 by publisher Gijs van Kemenade and miller Ton Agterbos. In this book, Agterbos (40 years a miller!) Discusses the history of the 4 windmills that stood in front of our current Bishop's Mill in Etten-Leur. In three parts. The first part describes the formation of the mills in general before our era, the formation of Etten under the blades of the mill, the Feudal customs, the mill builders of the time, the order of the Cistercians and Etten at the time of the Elizabeths high tide.
The second part describes how the mill became the Bisschopsmolen, the mill and Etten during the 80-year war and from 1744 a detailed mill history of the current mill until 1980, with many original letters from the archive of De Hollandsche Molen giving a clear view of how millers had to struggle to cope with the machine age.
The third part is ton Agterbos his autobiography of 40 years miller at the Bisschopsmolen where I have to fight it in the beginning to preserve the turning and grinding skills of the mill. But the redevelopment from turning to grinding is also nice to describe.
Everything is documented with more than 450 photos (full-color), the book is released in A4 format with 240 pages. The title is: The blow of the mill '. Many residents of Etten-Leur, but also lovers of windmills and mill history will be interested in this book.
The West Brabant Mills and De Hollandsche Molen association supported the publication with the cooperation of Gijs van Kemenade. Since Agterbos publishes the book in-house, it will not be available in the bookstore, only via my email address tonagterbos@gmail.com, by appointment in the mill, via gjmvankemenade@ziggo.nl or at Drukkerij Hendrickx on Bisschopsmolenstraat. The book costs only 25 euros.