Traditiegetrouw presenteert De Nobelaer Poppodium vlak voor Kerst weer de swingende Rock-'n-Roll Kerstshow. Met Stray Cats Tr...
In december 2014 is de voormalig Nederlands Hervormde Kerk aan het Raadhuisplein omgedoopt tot Van Gogh Kerk. Een bezoek aan...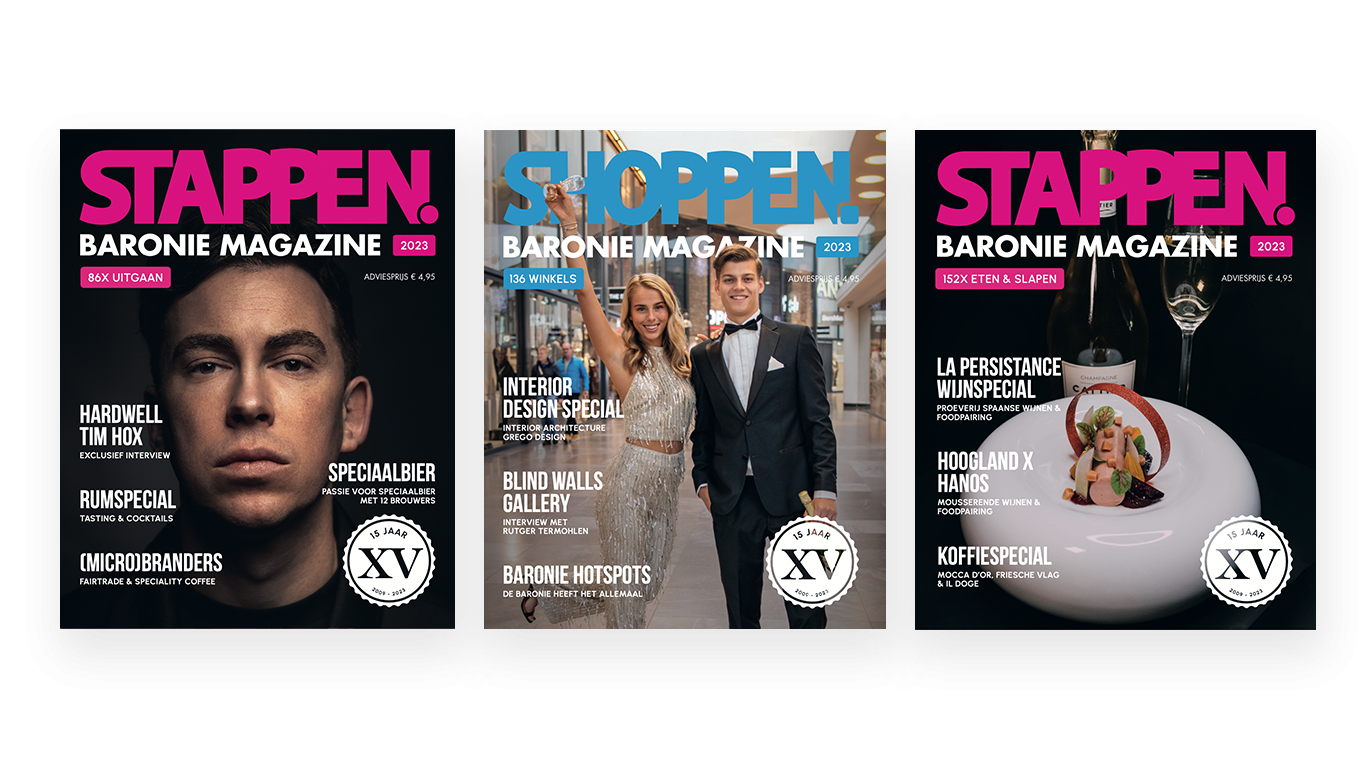 Steps & Shopping Magazine 2023
Stappen & Shopping Magazine are the city guides of Breda and the Baronie region. Stappen Magazine is the most complete hospitality guide in the region, with hundreds of restaurants, cafes and hotels. Shopping Magazine is a very complete shopping guide with the most beautiful shopping areas and the nicest shops.
Do you want to receive the magazines, and with them hundreds of pages of reading pleasure, at home? For only €10.00, both magazines will be sent to any address in the Netherlands.
You can also pick up a free copy at the Etten-Leur City Shop at Markt 4 in Etten-Leur.
Etten-Leur City app
The Etten-Leur City App provides information about everything in the field of catering, retail and culture in Etten-Leur. With the app you can easily find a restaurant, café or hotel, but also the best shops or information about sights and museums. Download the app for free for iPhone & Android!